Special $5 Offer:
Best Sewing and Quilting Tips & Advice
Yes, I want a Charter Gold Membership in We Like Sewing for just $5 — a 90% discount off the regular price, with full and instant access to complete projects with downloadable and printable designer patterns, charts, and step-by-step instructions.
Monthly Magazine
Recent Popular Magazine Issues!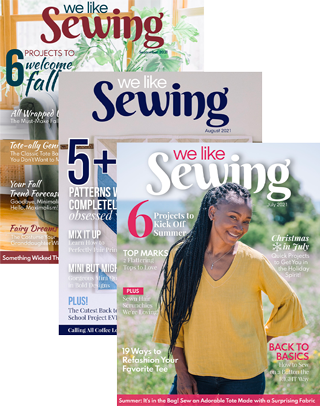 Get the next year of digital interactive magazines, containing expert tips and advice and complete projects with printable designer patterns in every issue. Plus, instant access to the Magazine Digital Library with even more fabulous patterns!
Included with your membership!
Sewing Videos
Top Sewing with Experts Videos!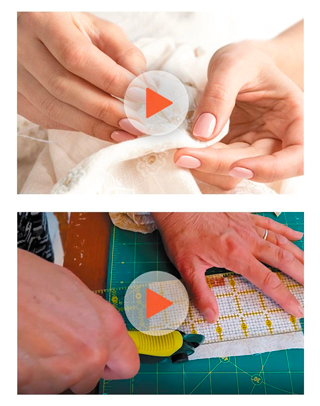 Get instant and unlimited access to the library of videos—streaming and on-demand, so they're ready whenever you want to watch! You'll find step-by-step videos demonstrating quilting, hand sewing, and machine sewing techniques.
Included with your membership!
Sewing Collections
Topic-Specific Curated Collections!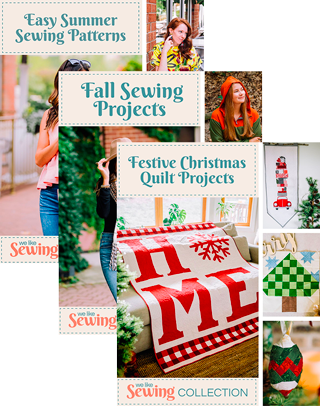 We've pulled our favorite projects into collections to make them easy to find. Looking for Christmas Decor, Handbags, or Summer Sewing Patterns? We've grouped them together for you to easily browse, so pick your next project, print your pattern and get started sewing!
Included with your membership!
Try it right now for only $5 — a 90% discount off the regular $49 price!
Full and immediate access to designer patterns and expert advice on sewing and quilting. Gold Membership includes: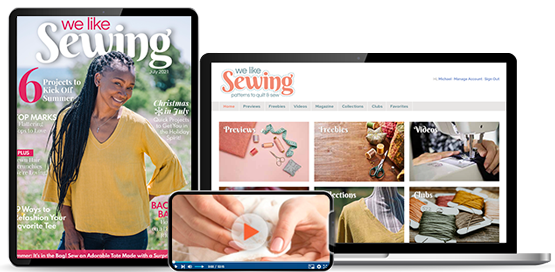 Instant access to the We Like Sewing Magazine Digital Library and a subscription to upcoming monthly We Like Sewing Magazine issues—filled with new projects, printable patterns and instructions, current sewing trends, book and product reviews, an illustrated reference section on sewing techniques, and more!
Unlimited access to our library of on-demand We Like Sewing Videos about basic quilting, hand sewing and machine sewing techniques.
Immediate access to all of the We Like Sewing Premium Collections that focus on particular seasonal projects or certain types of patterns—complete with downloadable and printable patterns and charts! Step-by-step instructions are included!
Order Total: $5 USD
One-Year Sale Gold Club Membership
Continuous Service Guarantee: Your membership will continue until canceled, and your credit card will be charged under the terms selected above. If you are dissatisfied with your membership, at any time, for any reason, you may cancel without further obligation, no questions asked.
We understand your email address is private. You will receive email messages and e-newsletters from We Like Sewing. We will never share your information, except as outlined in our privacy policy. And remember, you can unsubscribe at any time.
Your Information
Please provide your contact information. Fields with asterisk (*) are required.
First name is required and must be all letters.
Last name is required and must be all letters.
Valid email address is required.
Re-enter Email address.
Street address is required.
Country is required.
City is required and must be all letters.
Province/State is required.
Postal/Zip code is required.
Payment Information