Dear Sewing Enthusiast,
Become a Charter Member of the We Like Sewing Gold Club today, and you'll never run out of projects or inspiration! And right now, when you become a Gold Club Charter Member you will get instant access to printable, designer quilting and sewing patterns for home décor, quilts, bags, outfits, baby items, and so much more!
When you activate your We Like Sewing Gold Club Charter Membership Now today, you'll get access to everything we have about sewing and quilting—all access, all the time:
Summary of Gold Club Membership Benefits

1 Year We Like Sewing Charter Gold Membership

Now Only:
$59/year!
A full year of We Like Sewing magazine—12 monthly issues packed with gorgeous designer patterns with step-by-step instructions, tutorials, sewing tips and tricks, and expert techniques.
Included
Full access to the We Like Sewing digital project library, that's instant, complete access to every single printable pattern, tutorial, and video we have ever published!
Included
Instant access to We Like Sewing Collections–we've created topic specific collections of our favorite projects. You'll find Christmas, Baby, Summer, and more!
Included
We Like Sewing Videos – watch clear step by step instructions on hand sewing, machine sewing and quilting techniques.
Included
Instant digital access, so you can take your projects with you anywhere.
Included
Stunning full-color photographs for quick and easy learning.
Included
Happy Sewing!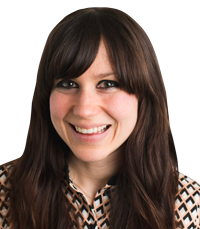 Caitlin Eaton
Editor, We Like Sewing Magazine
P.S. Imagine having 24/7 access to hundreds of sewing patterns and articles, step-by-step instructions, and video tutorials to help you master any sewing project. All this and more can be yours when you become a Charter Member of the We Like Sewing Gold Club today!