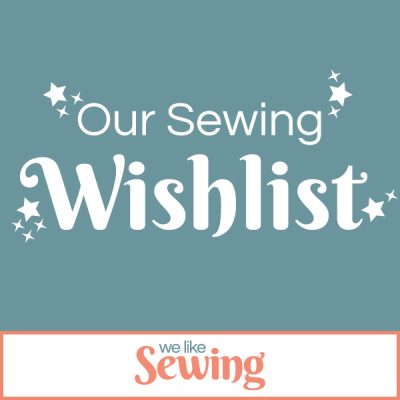 Embroidery Floss Ornament 2.5″
Christmas may be a few months away, but that doesn't mean that you can't start shopping early. These adorable embroidery floss ornaments measure at 2.5" and are available in three vibrant colors. Buy these ornaments as gifts for your sewing circle or treat yourself to one of your own.
Available at TheHolidayHouse.co
Price: $15.00
Quilting with Panels and Patchwork: Design Ideas, Fabric Tips, and Quilting Inspiration for Stunning, Time-Friendly Quilting with Panels
If you love the look of panel quilts but aren't sure where to start, then you won't want to miss this new pattern book from Shannon Arnstein. In this book, you'll find 12 panel-centered quilts and learn how to select fabric, complimentary quilt designs and so much more. Create eye-catching panel quilts in no time at all with this practical quilting guide.
Author: Shannon Arnstein
Available at Amazon.com (Available October 31, 2023)
Price: $19.99
Publisher: Landauer
Paperback, 104 pages
ISBN-13: 978-1639810406
Flint Classic Retractable Lint Roller – Refillable Travel Lint Roller – 90 Sheets
If you've ever photographed your sewing and quilting projects, you know how irritating it is to see lint on the fabric and not have a lint roller on hand. Keep your finished projects looking pristine with this incredibly handy retractable lint roller. Available in multiple colors, this cleaning product comes with 3 refills, so you don't have to worry about running out when you need them the most.
Available at Amazon.com
Price: $16.99
Embroidery Garden: Artful Designs Inspired by Nature
From simple nature designs to detailed brocade-like embroidery, get inspired by all things botanical in this new book from Yanase Rei. This pattern book contains 29 embroidery designs, as well as 6 full projects, so that you can expand your embroidery skills while creating something new. If you're inspired by lush gardens, delicate blossoms and intricate greenery, you'll fall in love with the designs found in this book.
Author: Yanase Rei
Available at Amazon.com (Available October 28, 2023)
Price: $25.99
Publisher: Schiffer Craft
Paperback, 112 pages
ISBN-13: 978-0764364242