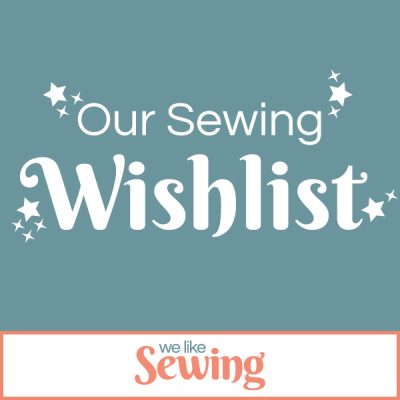 Ever Sewn Nest Bobbin Holder
Always losing track of your bobbins? This bobbin holder can hold over 20 plastic or metal bobbins and stretches to a snug fit, so that you don't have to worry about your thread getting tangled.
Available at Amazon.com
Price: $12.40
Beautiful Botanical Embroidery: Colorful Projects Inspired by Nature
Design beautiful botanical motifs with this collection of gorgeous embroidery projects! Complete with full-size templates, you'll find 30 designs inspired by nature that are perfect for adding to sewing projects like tote bags and pillowcases.
Author: Alice Makabe
Available at Amazon.com
Price: $19.99
Publisher: Zakka Workshop
Paperback, 112 pages
ISBN-13: 978-1940552606
Le Needle Bird Hummingbird Needle Threader, DJ236HB, Sewing Quilting Tool
Can't get enough of cute sewing and quilting notions? Then you won't be able to resist these adorable needle threaders! These needle threaders are perfect for most hand sewing needles and feature a tiny thread cutter.
Available at Etsy.com (Shop name: Jambearies)
Price: $2.99
Ahead of the Curve: Learn to Fit and Sew Amazing Clothes for Your Curves
If you're always struggling to find ready-to-wear clothing that flatters your curves, why not make your own instead? This sewing book includes patterns for five basic garments, as well as fitting tips, so that you can sew a wardrobe that celebrates your personal style.
Author: Jenny Rushmore
Available at Amazon.com
Price: $37.00
Publisher: Quadrille Publishing
Paperback, 192 pages
ISBN-13: 978-1787136304