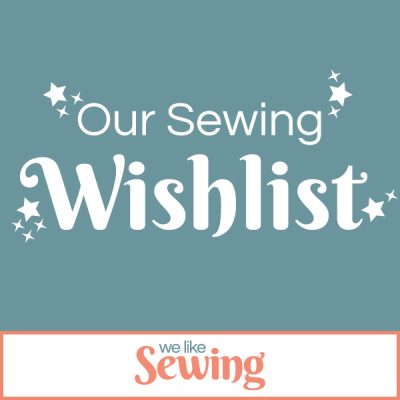 Farm & Folk Quilt Alchemy: A High-Country Guide to Natural Dyeing and Making Heirloom Quilts from Scratch
If you love the simplicity and beauty of heirloom quilts, then you won't want to miss this new book from Farm & Folk founder Sara Larson Buscaglia. Complete with 7 full-size quilt patterns, this quilting book walks you through the process of creating heirloom quilts from scratch. Buscaglia uses her love of nature to teach readers about making naturally dyed quilts that will be loved by generations to come.
Author: Sara Larson Buscaglia
Available at Amazon.com (Available September 26, 2023)
Price: $29.99
Publisher: Abrams
Hardcover, 176 pages
ISBN-13: 978-1419761997
Madam Sew Sewing Machine Light Strip
No more straining your eyes while you sew! Illuminate the darkest nooks and crannies of your sewing machine with this brilliant light strip from Madam Sew. Complete with dimmable settings, this light strip can also be sized to fit your machine with scissors, making it a universal fit for different brands of sewing machines.
Available at MadamSew.com
Price: $15.99
Fashion Upcycling: The DIY Guide to Sewing, Mending, and Sustainably Reinventing Your Wardrobe
Get more mileage out of your old clothing by upcycling them into something new! Designer Ysabel Hilado, featured on Project Runway Junior, shares beginner-friendly sewing and DIY projects in her new book. Makeover old denim, transform pants into skirts, and so much more in this new brand refashioning book.
Author: Ysabel Hilado
Available at Amazon.com (Available September 19, 2023)
Price: $26.95
Publisher: Rocky Nook
Paperback, 256 pages
ISBN-13: 979-8888140338
Floral Fill Quilt Block Star Triblend Tee / T Shirt
Wear your love of quilting loudly and proudly! Made in four autumnal colors, this soft cotton tee from Fancy That Design House features a 16-point star in pretty floral prints. While you're there, be sure to check out their quilting-themed tote bags, patterns, and fabric collections.
Available at FancyThatDesignHouse.com
Price: $32.00