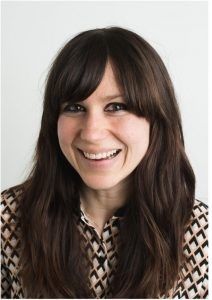 Another year is upon us! Can you believe it? And we have just the thing to start your year off on the right track: a brand new issue of We Like Sewing filled with inspiring sewing and quilting patterns to sharpen your skills and creativity.
Start by exploring a whimsical upcycle project by Quayln Stark called the Fresh Start Quilt to Top Upcycle. This refashioning project shows you how to transform a thrifted quilt top into a new blouse. The possibilities are endless for creating a unique piece that everyone will adore. 
Feeling chilly? Sew yourself a No Prob-Llama Fabric Heating Pad which features a reusable heating pad located in the llama's belly. Once it gets cold, all you need to do is pop it in the microwave and you're good to go.
Next up, my favorite design in the issue: the Spearmint Knit Wrap Dress Pattern. This incredibly chic, yet cozy wrap dress is the perfect piece to take you from cold winter weather into the bright and breezy spring sunshine.
From an all-new bag pattern, to a charming Valentine's Day quilted table runner to the trendy (and useful) sewn bed caddy, this issue has something for every sewist and quilter to enjoy.
Plus, don't miss our extensive guide on sewing with wool. It's the perfect fabric for the season!
Happy New Year,