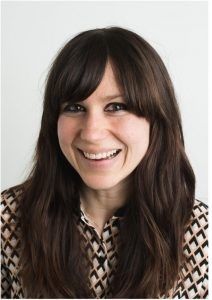 Yesterday the temperature finally dropped. I donned my favorite sweater, sipped some hot tea and started daydreaming about our next trip to the pumpkin farm (it's scheduled for this weekend). Even if it's not calendar official, here at We Like Sewing headquarters we're declaring it: fall has arrived! Time to pack up the shorts and tanks and revisit some cozy favorites: think jeans, sweaters, boots and scarves!  If you're ready to get sewing for the new season too, you'll love the latest September issue.
Start by sewing a versatile fall maxi skirt in the perfect shade of goldenrod yellow. Pair it with boots and your favorite sweater for the idyllic autumn outfit. Next, start planning ahead for the holidays by sewing two delightful homemade gifts, including Don Morin's exquisite men's wallet and Debbie von Grabler-Crozier's charming key fob. And for those of you who are already feeling the pull of spooky season, fear not, we have projects for you too. Discover two bewitching pumpkin patterns that we're certain will enchant you. Start with two adorable fabric pumpkins topped with real stick stems and delightful felt leaves. They'll add the perfect touch of rustic autumn charm to your dining room table. Next, quilt up one of my favorite projects from the issue: the Harvest Pumpkin Patchwork Wall Hanging (featured on the cover). Designed for intermediate quilters, this whimsical patchwork project pairs fall colors with a bold border and fun details like a four-point star.  
All this and more awaits you in the September 2023 issue of We Like Sewing.
Happy sewing,