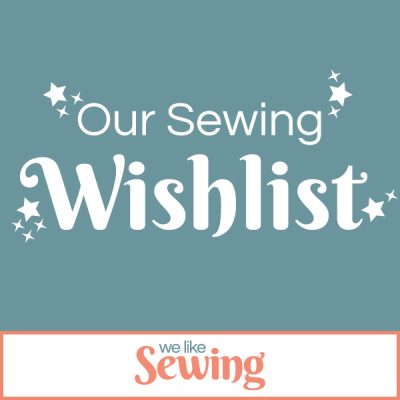 Making Bags, A Field Guide: Supplies, Skills, Tips & Techniques to Sew Professional-Looking Bags; 5 Projects to Get You Started
Learn how to give your home-sewn bags a professional, sleek finish with this collection of projects! From Jessica Sallie Barrera, owner of Sallie Tomato, this book of bag patterns lets you follow along throughout the entire bag-making process. From hardware to finishing stitches, don't miss this selection of tips, techniques, and so much more.
Author: Jessica Sallie Barrera
Available at Amazon.com (Available now)
Price: $24.99
Publisher: C&T Publishing
Paperback, 144 pages
ISBN-13: 978-1644031575
Fiskars Acrylic Ruler Connector
Keep your longer cuts accurate and straight with this brilliant acrylic ruler connector! Square up your acrylic rulers to get a smooth edge with this connector that folds out of the way for easy cutting. This quilting aide also features a tension handle to help keep pressure off your hands while keeping a firm grip on your rulers.
Available at Fiskars.com
Price: $16.99
Pinecone Quilts: Keeping Tradition Alive, Learn to Make Your Own Heirloom
Learn all about beautiful pinecone quilts with a pattern book that covers not only how to create a pinecone quilt, but the rich history behind this pattern. Featuring five home décor projects to teach you this traditional pattern, this book also includes the origins of the pinecone quilt in African American and Southern history, as well as expert knowledge from the author. Tackle this classic quilt pattern by checking out this new pattern book.
Author: Betty Ford-Smith
Available at Amazon.com (Available July 25, 2023)
Price: $29.95
Publisher: C&T Publishing
Paperback, 104 pages
ISBN-13: 978-1644032961
Singer Ditto Pattern Projector
A girl can dream, can't she? We've been seeing this pattern projector all over sewing social media! Make paper patterns a thing of the past with this projector that lets you project your patterns directly onto your fabric. We love the elements of personalization, sustainability, and ease that this pattern projector allows.
Available at Singer.com
Price: $799.00