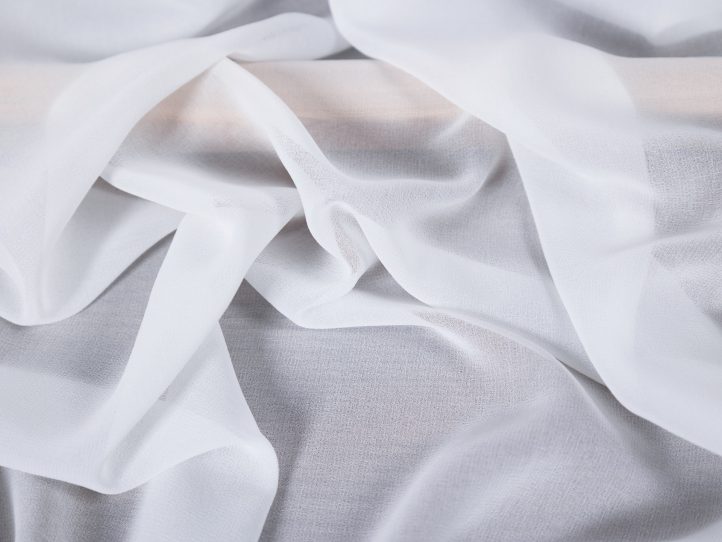 Whether you're keeping it casual by the beach or heading for a night on the town, chiffon is the ideal fabric choice for a wide variety of garments. Make the most of it with our guide to working with this delicate material.
What Is Chiffon?
Chiffon is lightweight, transparent fabric that's created by alternating woven S- and Z-twist crepe yarns. The twist in the yarns puckers the fabric slightly in both directions, giving it a small amount of stretch and a slightly rough feel. Traditionally it was woven from silk, giving it a feel of elegance and luxury, but today it's created from a wide variety of fibers including rayon, cotton, and nylon. It's incredibly lightweight and can be tricky to work with – so follow these top tips to ensure your projects run smoothly, every single time.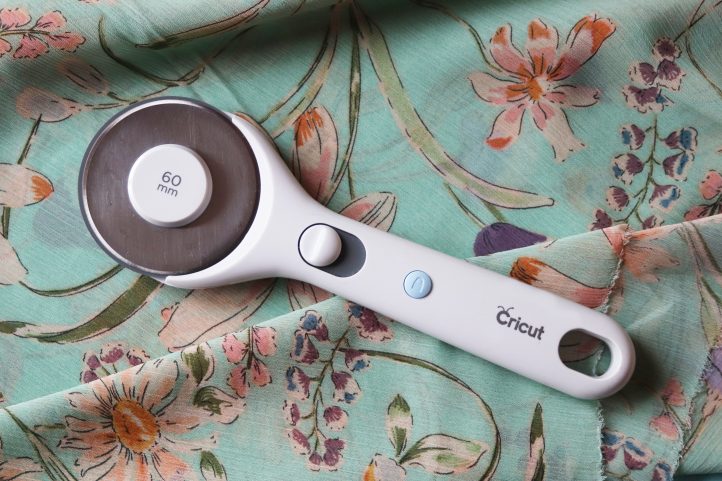 Stay Sharp
Lightweight fabrics are notoriously difficult to cut and can slide around between your scissor blades, leading to uneven edges. Instead, consider using a rotary cutter and a self-healing mat. The cutter will slice through the fabric with ease, and having a mat underneath will keep your work surface safe from harm, too. If you do need to use scissors, ensure they're really sharp before use.
Cut One Layer at a Time
Another quick and easy way to ensure neat cuts when working with chiffon is to only trim one layer at a time. Unlike thicker wovens like linen or calico, chiffon will slide around on itself when stacked in layers – which is a real headache when you're trying to cut accurately. Work slow and steady and work on one layer at a time – trust us, it's worth the extra time spent.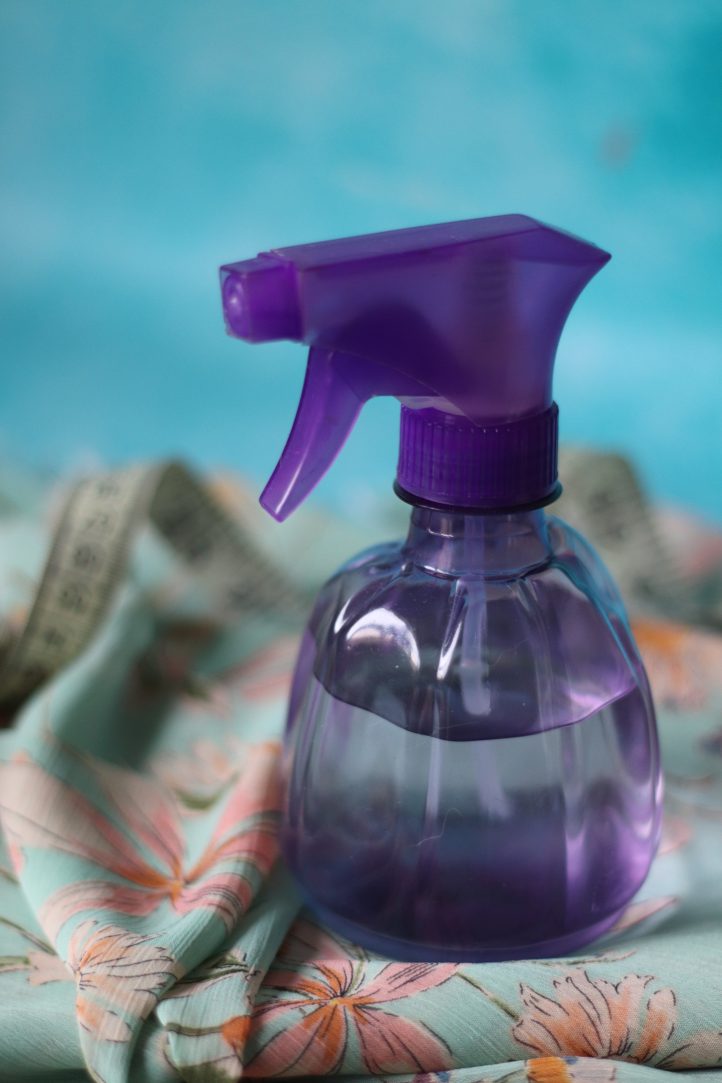 Get Rid of Static
Due to its lightweight nature, chiffon can hold a lot of static electricity, making it difficult to handle. Spritz your material with a water before you begin to lessen the effect. You don't need to soak it – just dampen the surface a little with a spray bottle.
Clip, Don't Pin
When working with delicate fabrics like chiffon, even the sharpest of pins can snag and rip the fibers. Avoid any potential damage by scrapping them altogether. Instead, use sewing clips to hold your fabric layers together. For a longer lasting (but still temporary) hold, you can baste your layers together by hand, too.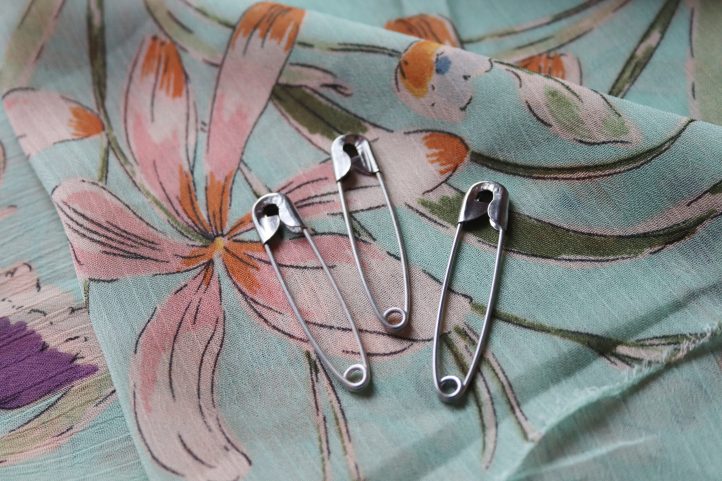 Safety First
If you do need to rely on sharps instead of clips, opt for closed safety pins instead of the regular straight kind. The open, lightweight weave and slightly stiff feel of chiffon means that standard pins are likely to fall out with the slightest movement. Closed pins will stay in place and hold your layers together safely – and you're less likely to prick yourself through the thin fabric layers, too.
Stay Small
When working with lightweight fabrics, it's always best to stick to shorter stitch lengths. The longer your stitches are, the more chance there is of the fabric getting bunched up under the needle – at worst, it can even get dragged down into the bobbin case below, causing rips and holes. Use a smaller stitch length (around 12-20 stitches per inch is ideal) and work slowly to avoid annoying mishaps.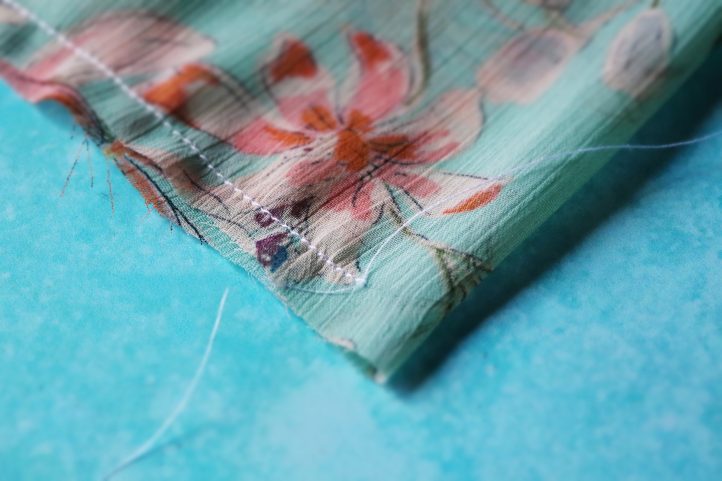 Don't Back Tack
You might be used to back tacking at the start and end of your seams to secure the thread – try not to do this when working with chiffon, as it'll show through the transparent fibers. Instead, leave long thread tails and tie them off by hand, instead.
Use a New Needle Each Time
As mentioned above, chiffon's delicate twisted fibers can be snagged and ripped easily. Always load a brand new, sharp needle into your sewing machine before starting a chiffon project – this is a good habit to get into in general, but it's a must when working with ethereal fabrics that can be snagged and ripped at a moment's notice.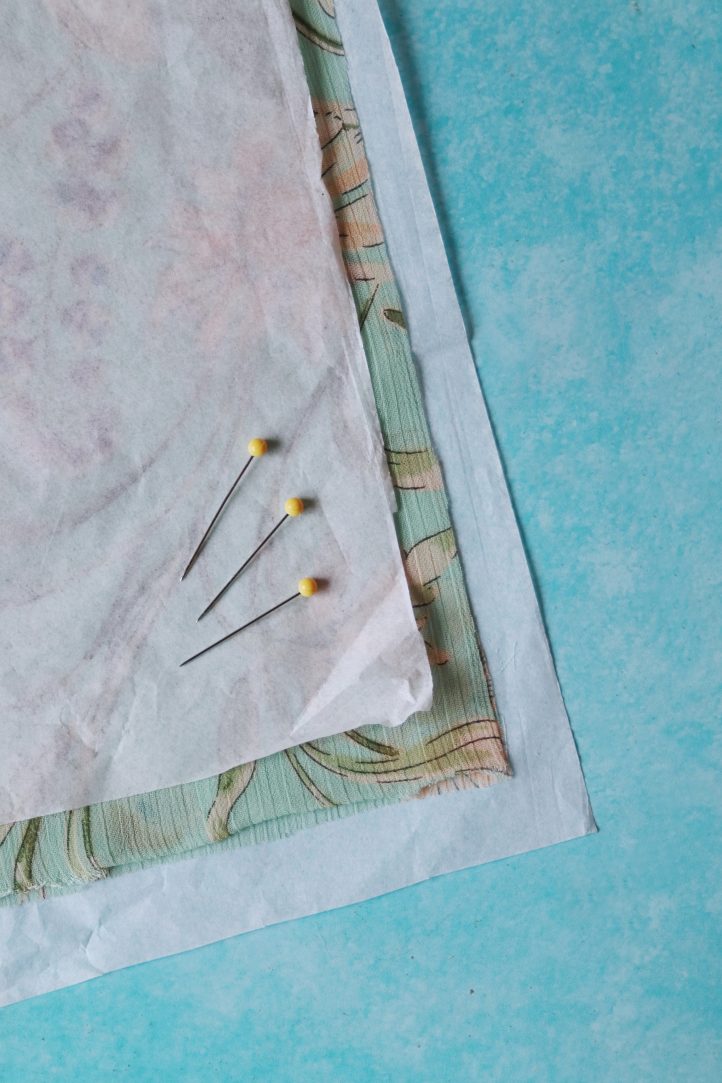 Take a Tissue
Steering delicate fabrics around under your needle can be tough, but there are ways to make it easier. Add a layer of tissue paper to your project before stitching to give it extra body and stop the layers from sliding around. Once sewn, you can tear away the extra layer, leaving behind a perfectly pristine seam.
Pick Your Finish
Unlike some other lightweight fabrics like tulle, chiffon will fray easily so the raw edges of the fabric must be properly finished. There are several options for this – you could work a rolled hem using a special machine foot, or alternatively opt for something a little fancier and work a French seam. This encloses the raw edge of the fabric completely and provides a really neat, long lasting finish that looks good on both the right and wrong sides – perfect for see-through materials like chiffon!