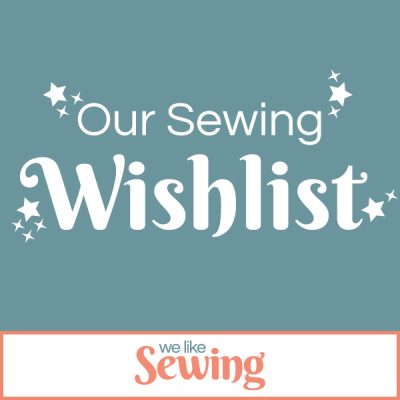 Iridescent Quilt Ruler, 4.5 inch square
We didn't know quilting rulers could be this pretty! This iridescent 4.5" square quilting ruler is one of the many fun sewing and quilting products from Etsy store WhipstitchHandmade and features engraved markings that won't ever rub off. Check out their store for playful stickers, window clings, and more.
Available at Etsy.com (Shop: WhipstitchHandmade)
Price: $16.00+
Sew Gnomes: 12 magical friends to stitch
Make a gnome for every holiday and occasion. Author Debbie Shore shares cute and quirky patterns for creating decorative gnomes and festive outfits in this new sewing book. From Halloween to cottagecore to Easter, don't miss out on these 12 magical sewing projects.
Author: Debbie Shore
Available at Amazon.com (Available September 12, 2023)
Price: $16.95
Publisher: Search Press
Paperback, 80 pages
ISBN-13: 978-1800921740
Henrietta Sewing Notepad
Keep your day organized with this adorable sewing-themed notepad. Perfect for writing to-do lists, this sewing notion notepad from thecleverclove will help you stay focused and write down important notes throughout the day. Don't miss all of the other delightful products in their shop, such as cute washi tape, enamel pins, and postcards.
Available at Etsy.com (Shop: thecleverclove)
Price: $7.99
Kaffe Fassett's Quilts by the Sea
Inspired by the beauty of the southern coast of England, author Kaffe Fassett's 25th book features 21 new quilt designs. Taking inspiration from the current popular arts movement of the area, this collection of quilt patterns includes step-by-step instructions and flat shots of each quilt. Travel to this delightful seaside community without ever leaving your quilt studio.
Author: Kaffe Fassett
Available at Amazon.com (Available September 5, 2023)
Price: $34.99
Publisher: Taunton Press
Paperback, 144 pages
ISBN-13: 978-1641551946