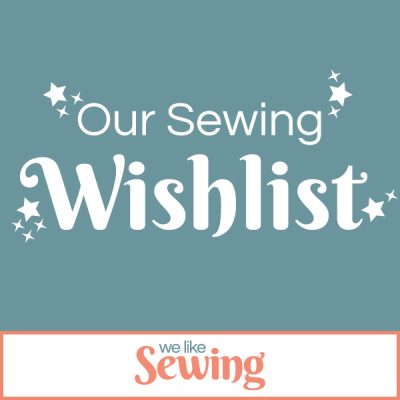 Madam Sew Seam Guide Ruler
For sewing or quilting projects that require super accurate seams, it doesn't get any better than this handy seam guide ruler from Madam Sew. Made in a neon green to stand out against most fabrics, this seam guide ruler has 16 holes to help measure your seams. This product is also great for sewists with older machines that may lack measurements on the throat plate.
Available at MadamSew.com
Price: $9.99
Make It Mini: 13 Small Quilts with a Splash of Embroidery
Mini quilts are some of our favorite types of quilting projects, which is why we're stoked to find this new collection of patterns from Beverly McCullough. This mini quilt collection includes patchwork and floral patterns, as well as some adorable hexies. Our favorite feature: The fun embroidery details that pair with these projects!
Author: Beverly McCullough
Available at Amazon.com (July 7, 2022)
Price: $26.99
Publisher: Martingale
Paperback, 80 pages
ISBN-13: 978-1683562177
Missouri Star Quilt Co. Design Wall 36" x 36"
Lay out your quilt blocks before you start piecing with this portable quilt wall! This convenient quilt wall can be assembled in a few minutes and the flannel backing allows you to preview your quilt before you start assembling. The flannel background allows the quilting fabric to cling to it – meaning no unnecessary pins!
Available at MissouriQuiltCo.com
Price: $90.95
Embroidery Made Easy: Beautiful Birds
We're always amazed at the beautiful detail in hand embroidery and this collection of bird-inspired patterns is the perfect example of such work. Containing 12 detailed patterns, readers can learn how to create colorful designs of birds like puffins and cardinals using the technique of thread painting. Take your embroidery skills to the next level with this stunning book of embroidery art.
Author: Beth Hoyes
Available at Amazon.com (July 12, 2022)
Price: $22.99
Publisher: Walter Foster Publishing
Paperback, 128 pages
ISBN-13: 978-0760375365