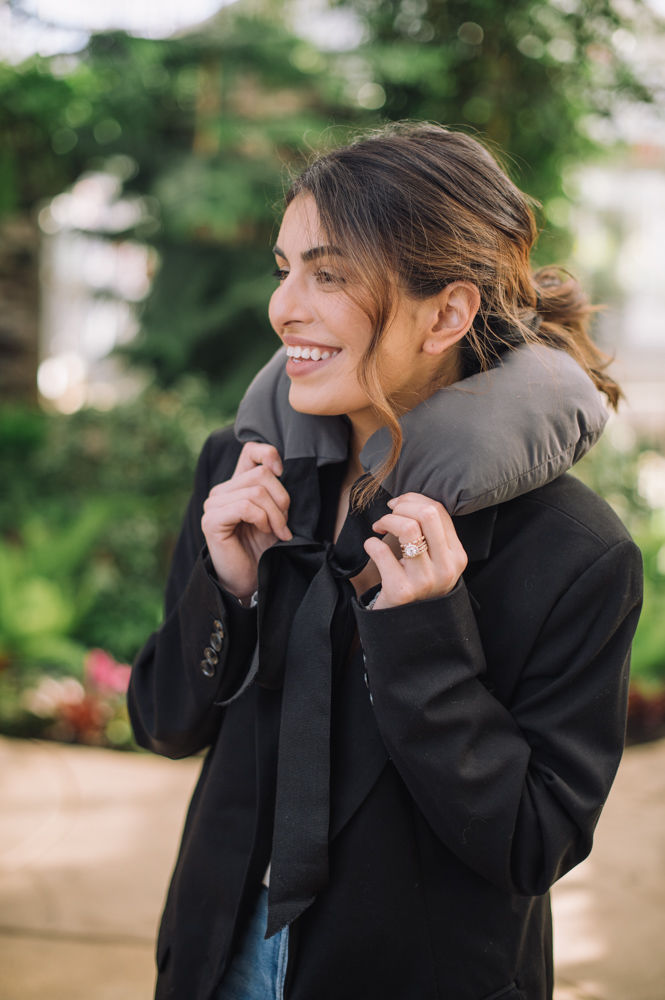 Travel in comfort and style with this made-for-you neck pillow and bag! The instructions for this practical sewing project show you how to sew your own cozy neck pillow that will transform your travel experience from stressful to relaxing. This pillow sewing pattern is small enough to fit easily in carry-on bags and is perfect for soft, snuggly fabrics like fleece. Our favorite aspect of this project is that it can be converted into a handy travel bag! Whether on an airplane or on your way to work, feel comfortable wherever you go with this incredibly handy sewing project!
Finished Size: 14″ (width) x 10 1/4″ (length)
Materials:
3/8 yard of fabric – for fabric 35″ and above width
Matching thread
7-10″ invisible zipper
2 yards of approximately 1 1/2″ to 2″ wide ribbon
PDF pattern – This is located at the bottom of this page.
Basic sewing notions
Designer Notes:
For all cutting layouts, fold fabric on both sides towards the center and place each piece 1 on each side on fold. Cut 2 of Piece 1 and Cut 1 of Piece 2.  All grainlines parallel to selvages.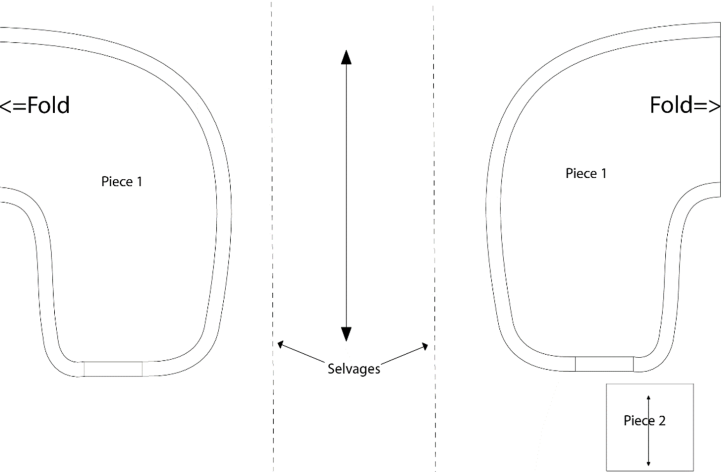 Instructions:
Fold zipper garage piece in half perpendicular to grain, right sides of fabric facing each other.  Sew right and left seams with 1/2" seam allowance.  Trim seam allowance down to 1/8" at the folded corner. Then turn right side out and press (This will help make for a nicer corner point once zipper garage is turned right side out). Baste zipper to inner curve of pillow, centering the zipper on the piece.  Pin the garage so that it cover the zipper pull.  Because this is a curve, the zipper will not lay flat, so it will not be obvious when there is stuffing inside. Cut each ribbon to about 36", basting to each side of the pillow per marks.  Open the zipper and place the pillow pieces right sides facing and sew around the pillow with 1/2″ seam.  Finish the edges if desired and flip the pillow right side out.

Tack the zipper garage's top point to make sure the zipper pull stays covered, so as not to irritate the neck when using as a pillow.

---
Gold Members, Download Here
Not a gold member yet? Join Now