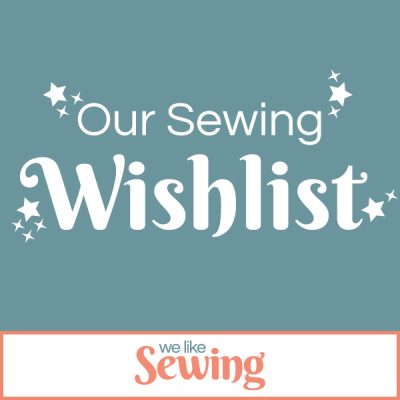 Sew Maddie: The adorable rag doll who loves fun and fashion!
If you love sewing for your kids or grandkids, then don't miss this book of adorable doll patterns. New from Debbie Shore, Sew Maddie contains patterns for sewing the doll, her dog Tiny Bobbin, and tons of fun clothing options. This rag doll is the perfect companion for your little one and comes with outfit patterns for every season.
Author: Debbie Shore
Available at Amazon.com (Available February 21, 2023)
Price: $19.99
Publisher: Search Press
Paperback, 128 pages
ISBN-13: 978-1782219910
Longarm Centering Tape Colonial #CBT-14C
Keep your longarm quilting measurements accurate with this handy centering tape! Complete with binder clamps and hook and loop sets, this fiberglass reinforced tape securely attaches to frames and large work surface areas. This centering tape also has adjustable markers, so that you can get correct measurements from beginning to end.
Available at FatQuarterShop.com
Price: $30.74
Quilt As-You-Go for Scrap Lovers: 12 Fun Projects; Tips & Techniques; Color & Piecing Strategies
Embrace all things scrap quilting with this new collection of Quilt-As-You-Go patterns from Judy Gauthier. This upcoming quilting book features 12 QAYG patterns that are guaranteed to use up every scrap of fabric in your stash. Featuring playful patterns like the square-in-a-square, these quilts encourage you to mix it up and experiment with color.
Author: Judy Gauthier
Available at Amazon.com (Available February 25, 2023)
Price: $29.95
Publisher: C&T Publishing
Paperback, 112 pages
ISBN-13: 978-1644032732
Taylor Seville Thread Magic
Say "goodbye" to fraying threads! Thread Magic is an excellent sewing tool that helps strengthen and extend the life of your thread. Not only does this product eliminate static, but it's also safe for all threads and fabrics, so you don't have to worry about any damage or melting.
Available at Wawak.com
Price: $5.98