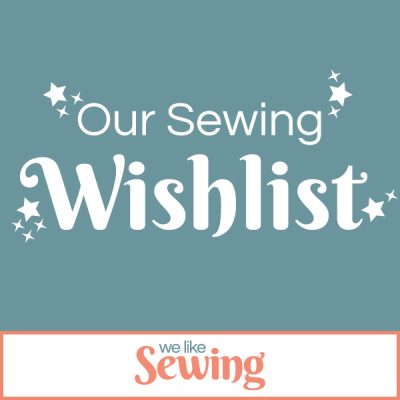 OmniGrid OmniRack Ruler Storage
If your quilting rulers are running amok in your sewing room, get them in perfect order with this handy ruler storage. Complete with horizontal and vertical slots for rulers of all sizes, this flexible storage rack also features a non-slip base, so you don't have to worry about anything toppling over! Plus, it also has small catch-all compartments for your small sewing notions.
Available at QuiltedJoy.com
Price: $32.99
Mending with Boro: Japanese Running Stitch & Patching Techniques
Mend your old garments by adding fascinating and simple details with the techniques found in this book. The basis for Sashiko, boro, the Japanese straight stitch, is the focus of this book and within its pages, you'll learn how to give your damaged items a new look. Be inspired by Harumi Horichi's philosophy that the things you love are worth fixing.
Author: Harumi Horiuchi
Available at Amazon.com (Available March 21, 2023)
Price: $18.99
Publisher: Tuttle Publishing
Hardcover, 96 pages
ISBN-13: 978-0804856041
Philips GC026 Electric Lint Removers/Clothes Shavers/Lint Shavers/Fabric Shavers
If you love working with upcycled materials but hate dealing with pilling on knit and wool fabrics, then this electric fabric shaver is going to be a life-saver for you. The #1 best-selling lint remover on Amazon, this product is small and convenient for traveling and is a gentle way to remove fuzz without damaging your fabric. This lint remover is ideal for thrifters, sewists, and DIY-ers alike.
Available at Amazon.com
Price: $24.23
Barn Star Sampler: 20 Starry Blocks and 7 Spectacular Quilts
Inspired by beautiful wooden barn quilts, author Shelley Cavanna shares her patterns in a brand new collection of blocks and quilts. Featuring multiple classic stars, such as the Sawtooth and Christmas stars, this quilt pattern book contains wall hangings, lap quilts, and so much more. Sample your favorite barn quilt staples in this playful pattern book.
Author: Shelley Cavanna
Available at Amazon.com (Available March 25, 2023)
Price: $27.95
Publisher: C&T Publishing
Paperback, 80 pages
ISBN-13: 978-1644034804