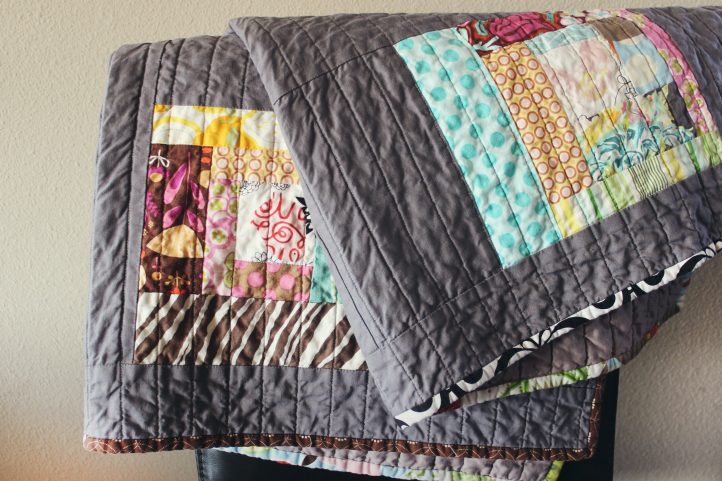 We know spooky season is far off but imagine this horrifying scenario: You've been clearing out your attic to discover a handmade quilt given to you by a beloved relative. You excitedly open the storage box, only to discover your quilt smells like mildew, the fabric is discolored, or worse, it's attracted insects. Your homemade family heirloom has rotted away due to being stored without proper care.
There's no denying that quilts are works of art, and like any other work of art, they require special care to keep them preserved for future generations to enjoy. So much work, detail, and skill go into creating a quilt, which is why we're here to guide you on how to store your quilts and keep them safe. We've compiled a list of easy do's and don'ts for quilt storage, so that learning how to preserve your homemade quilts is simple and easy to follow. Rest easy knowing that your quilts will be safe and protected with our quick guide to keepsake care.
DON'T: Store Your Quilts in Plastic
The biggest no-no of quilt storage is using plastic bags or boxes to store your quilts. Plastic traps moisture and cuts off the circulation of air, making it a breeding ground for mold and mildew. As most quilts are made with cotton fabric, plastic storage can cause the fibers to break down and decay at a faster rate and can even cause discoloration. Not to mention, plastic often attracts insects. Similarly, it's recommended to avoid cardboard and cedar chests as well.
DO: Store Your Quilts in an Acid-Free Box
If you'll be folding your quilts and storing them, acid-free boxes are the best way to go. These boxes, which do tend to be more expensive than plastic or cardboard, are one of the best solutions for storing fabric and are often used for storing vintage clothing as well. Acid-free boxes help prevent the breakdown of fabric fibers, so that your quilts will remain in good condition longer. Other storage options include unbleached muslin or cotton pillowcases.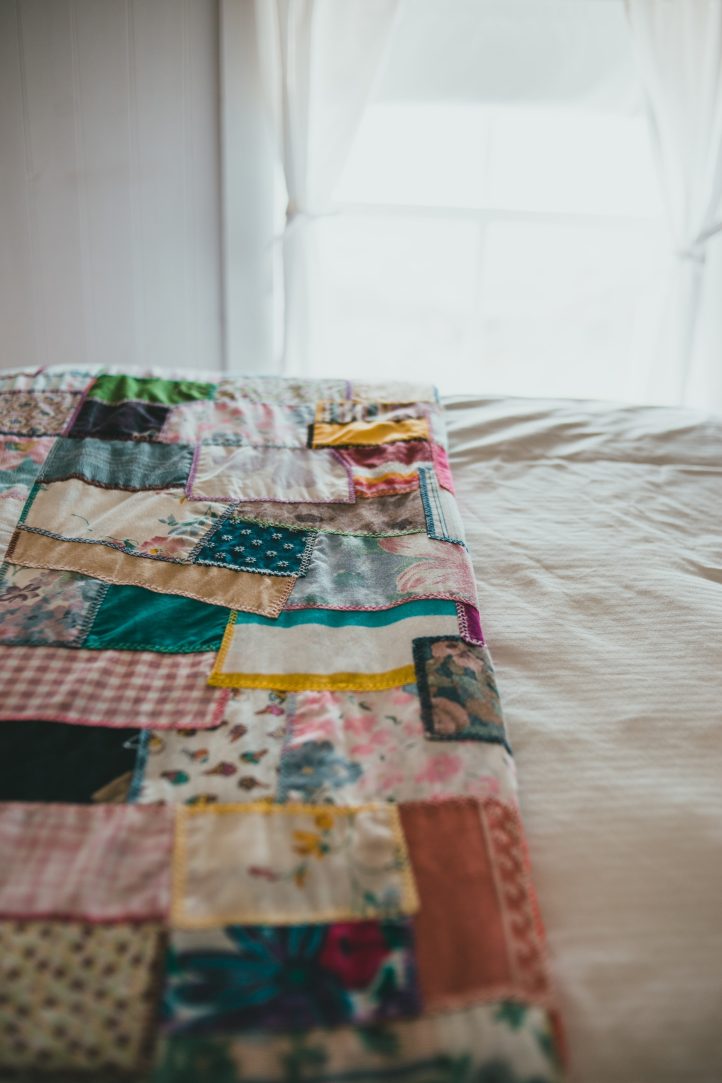 DON'T: Store Your Quilts in a Basement or Attic
Exposing your quilts to extremes in temperature, humidity, and lack of air circulation ensures that the fibers are going to degrade at a faster rate. Avoid storing your quilts in areas of your home that attract a lot of moisture, such as basements, or where there is little air flow or inconsistent temperatures, such as attics or garages. It's also important to note that you should avoid storing your quilt in direct sunlight, as the exposure to sunlight can easily discolor your fabric.
DO: Store Your Quilts in Consistent Humidity and Temperatures
While acid-free boxes are great if your quilts will be folded and stored away, storing your quilts on beds in guest rooms, quilt racks, or hanging are all ways to make sure that your quilt is kept in consistent humidity and temperature. According to Shannon Reed in her article, "How to Store a Quilt – Storage Ideas and What Not to Do" on Quilter's Review, "quilts should be stored in a place that is: dark, cool, and free of moisture". If you are going to hang your quilts or store them on quilt racks, remember to rotate them every few months. It's also important to note that wooden racks need a barrier between your quilt and the wood, to keep the fabric free of damage.
DON'T: Store Your Quilts with Newspaper or Tissue Paper
While acid-free paper can be used in quilt storage, tissue paper and newspaper are both capable of producing serious damage to your quilts. Not only do tissue paper and newspaper contain chemicals that are damaging to fabric, the ink and dye found on both can easily transfer to your quilt. If you plan to use paper to store your quilts, acid-free is the way to go.
DO: Roll Your Quilts to Prevent Creases
If you need to store your quilts but you're short on space, rolling your quilts will not only give you a bit of extra room, but it will help prevent creases caused by folding fabric. Reed notes that for rolling quilts, you'll need to create a quilt sandwich of sorts, rolling the quilts in white sheets to create a double layer of protection. If you do fold your quilts, be wary of stacking several quilts on top of each other, as the added weight will help create permanent creases.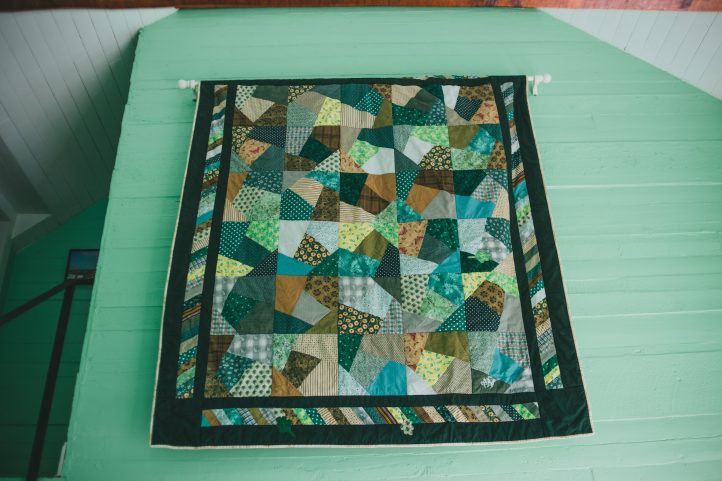 Other Quick Do's and Don'ts of Storing Your Quilts
While we've covered the most important do's and don'ts for storing your quilts, let's go over a few quick tips and tricks, so that you can keep your quilts preserved and free of damage.
Never store your quilt with moth balls. While moth balls were popular to use in storage several decades ago, they can actually do more harm than good. Plus, moth balls will leave your quilt with a very distinctive odor. Note that this tip applies not only to quilts, but vintage clothing and linens as well.
Make sure your quilt has been thoroughly cleaned before you store it.
Watch out for mice! We've covered how plastic can attract insects but if your linen closets or cabinets attract mice during the winter months, it's best to avoid storing your quilts there.
Air your quilts out occasionally. Elizabeth from Simple Simon & Co. notes in her article, "How to Store Vintage Quilts", that, "Hanging quilts out on a clothesline for an hour or so will actually help to air them out as well as brighten whites." Just don't forget to bring them in a timely manner.
You can find acid-free boxes and paper at most fabric and craft supply stores.
Avoid using wooden storage if possible. As mentioned above, cedar chests used to be a popular storage option for quilts but in recent years, it's been noted that wood found in storage racks and chests contains acid that can also be damaging to fabric. If you are going to use wooden storage, take precautions and place barriers between your quilt and the wood.
We hope you've found these tips and tricks, do's and don'ts, to be helpful and that you'll be able to store your handmade treasures to be enjoyed for generations to come. What types of quilting articles would you like to read in We Like Sewing? Share your thoughts and ideas with us below in the comments.