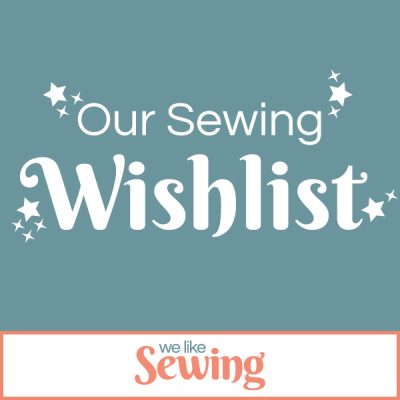 Madam Sew's Jumbo Quilting Clamps
Start organizing your quilting studio in time for spring cleaning with these uber handy quilting clamps. Perfect for organizing fabric, these quilting clamps are also great for holding rolled quilts together, as well as attaching fabric layers to a table or frame. Keep your sewing space neat and your quilting projects in tip top shape with these quilting clamps.
Available at MadamSew.com
Price: $10.49
Denim Upcycled: Breathe New Life Into Old Jeans
Give an old pair of jeans a second lease on life with this collection of denim sewing projects from Janet Goddard. Complete with both clothing and home décor ideas, these upcycled sewing projects focus on sustainability and usefulness. Keep your used denim out of the landfill with this fun collection of repurposing projects.
Author: Janet Goddard
Available at Amazon.com (Available May 9, 2023)
Price: $26.99
Publisher: GMC Publications
Paperback, 144 pages
ISBN-13: 978-1784946449
Fiskars Tabletop Seam Ripper
Say goodbye to seam ripping stress with this brilliant hands-free seam ripper! Made to easily attach to most work surfaces, this tabletop seam ripper allows you to keep both hands on your fabric while you remove seams, so that you don't have to worry about damaging your fabric. This seam ripper easily unlocks its suction, so that you can move it when needed.
Available at Amazon.com
Price: $13.20
Patchwork T-Shirt Quilts: The Fabric-Lover's Approach to Quilting Keepsakes and Preserving Memories: 14 Step-by-Step Projects and Patterns Using Sentimental Tees – Pillows, Bags, and More
One of the best projects for new quilters are t-shirt quilts, so if you've been wanting to deep dive into all things quilting, don't miss this collection of patchwork projects from Amelia Johanson. This collection of 14 patterns includes beginner-friendly blocks and QR codes that you can scan for video tutorials. Transform your old tees into quilts, pillows, tote bags, and more.
Author: Amelia Johanson
Available at Amazon.com (Available May 9, 2023)
Price: $22.99
Publisher: Landauer
Paperback, 128 pages
ISBN-13: 978-1639810239