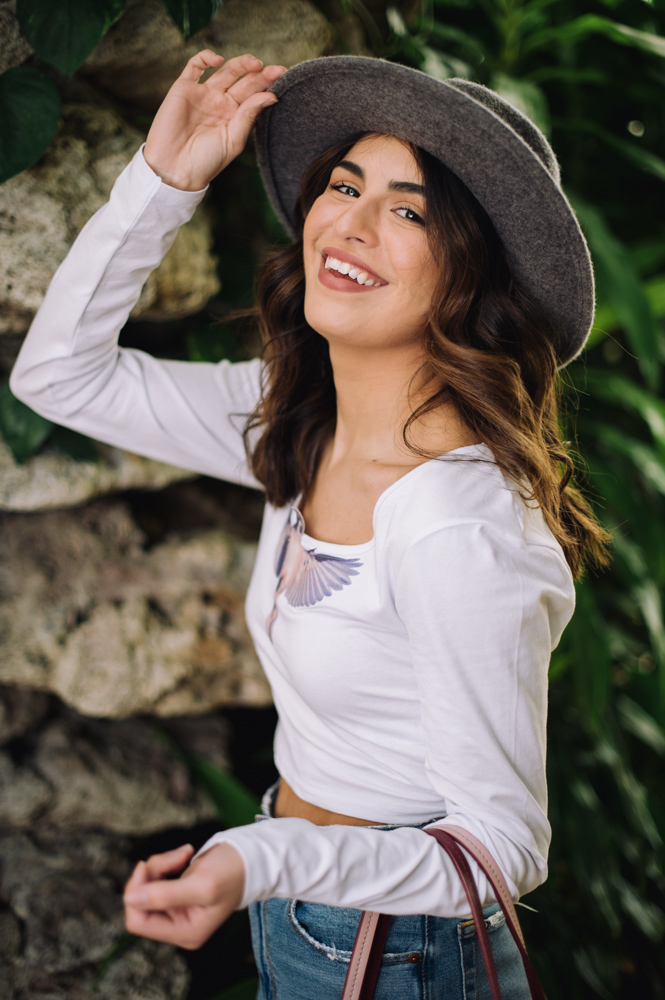 Add a total showstopper to your wardrobe with this unique upcycling project that we're obsessed with! Transform a plain t-shirt with a beautiful applique design with this 3-step technique. This refashioning project shows you how to take a fun printed fabric and applique it to a garment you already own, so that you can update your wardrobe in practically no time at all. Perfect for sewists of all skill levels, this tutorial is a great way to learn a new skill to add to your sewing repertoire.
Materials:
Fabric: one fat quarter Sparrow Flight premium cotton, available at Spoonflower

Fusible webbing (similar to BONDAWEB, pictured in the Step 1 image below)

T-shirt

Sewing thread: pale blue
Tools:
Iron and ironing board

Dressmaker's shears

Pins

Sewing machine
Designer Note:
We decided to position our bird so that the top of its head slightly extended out beyond the edge of the neckline. If you want to do the same, make sure to back that part of the motif with a small scrap of felt or fabric before pressing, to ensure that it doesn't stick to the back of the shirt when it heats up.
Instructions:
Begin by laying out your bird fabric and deciding which part of the print you'd like to feature as an appliqué motif. We wanted to place ours around the front neckline of our shirt, so we picked a bird that had both wings outstretched to mirror the scooped shape of the neckline. Roughly cut out the design, then back it with fusible webbing, following the manufacturer's instructions. Leave the paper backing on for the time being.

With your bird motif backed in webbing, carefully cut around the outside of it, trimming as close to the edge of the bird as you can. Lay your shirt out flat, with the front side facing upwards. Remove the paper backing from the bird motif and place it onto the shirt, securing it with a couple of pins. Make sure you're happy with the positioning, then use a warm iron to fix it into place, again following the manufacturer's instructions (see designer note above).

Remove the pins from your motif. To finish, use pale blue thread or a colored thread that matches your motif to carefully work a line of straight machine top stitch all around the bird, working around 1/8" in from the edge of the appliqué. Because the head of our bird extended up over the edge of the shirt, we left this part of the design unstitched.