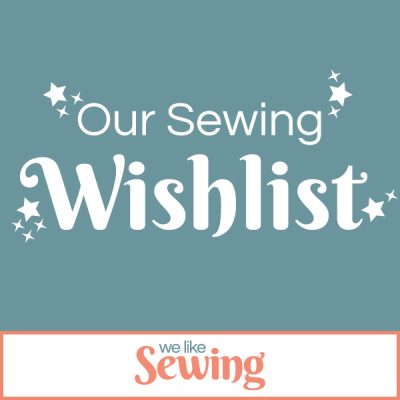 That Purple Thang Little Foot TPT
Quilters everywhere have been raving about this handy quilting tool. That Purple Thang is made of durable, heavy plastic and can be used for turning corners or holding fabrics together while machine sewing. Plus, it also has a slot to help thread elastic and ribbon!
Available at FatQuarterShop.com
Price: $3.48
The Quilted Home Handbook: A Guide to Developing Your Quilting Skills-Including 15+ Patterns for Items Around Your Home
Develop your quilting skills by creating some beautiful, functional quilting projects for your home. In her upcoming book, designer and podcaster Wendy Chow shares projects for every room in your house, so that you can easily update your home with your own work. If you love modern quilting, then you don't want to miss this book!
Author: Wendy Chow
Available at Amazon.com (Available January 24, 2023)
Price: $21.95
Publisher: Paige Tate & Co
Hardcover, 264 pages
ISBN-13: 978-1950968626
Thread Drops with Ring
Do you keep your embroidery thread neat and orderly or bunched up and tangled? If you stress about tidy thread, then you don't want to miss these simple thread drops that will keep your embroidery floss flawlessly organized. Sold in packs of 30 thread drops, these handy little organizers are made of thick cardstock so that you can perfectly label your thread.
Available at HoopandFrame.com
Price: $7.00
The Herbarium of Fabric Flowers: Twenty Flower Brooch Projects Translated from Nature
Create beautiful fabric flowers that are full of life, even in the middle of winter. This collection of fabric flower projects from Utopiano shows you how to craft stunning flowers made with fabrics like velvet and comes with full-size templates for each design. Expand your fiber art skills by challenging yourself with one of these gorgeous patterns.
Author: Utopiano
Available at Amazon.com (Available November 28, 2022)
Price: $29.99
Publisher: Schiffer Craft
Hardcover, 112 pages
ISBN-13: 978-0764364211