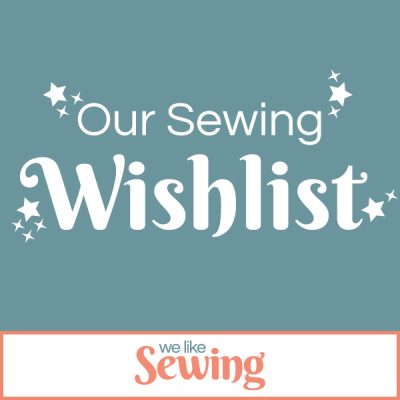 Sewing Pattern Weights in Mid-Century Design
If you're using washers or other household items to hold down your sewing patterns, it might be time to invest in pattern weights. We're so excited to have found these retro-inspired pattern weights from ThanksImadeThem on Etsy! These marble pattern weights feature Mid-Century Modern designs and have adhesive felt on the backs to protect your patterns and fabric. Add some fun to your everyday sewing with these charming notions.
Available at Etsy.com (Store: ThanksImadeThem)
Price: $18.40
The Art of Repair: Mindful mending: how to stitch old things to new life
Fight the impact of fast fashion by learning to mend your clothing at home. In this book, you'll learn how to make your clothing last longer by making repairs at home using methods like patching or Sashiko. This book not only teaches you practical sewing skills but encourages you to examine the bigger picture of how we view clothing as disposable.
Author: Molly Martin
Available at Amazon.com (Available February 1, 2022)
Price: $19.99
Publisher: Short Books
Hardcover, 144 pages
ISBN-13: 978-1780724423
MOHOM Wool Pressing Mat
Keep your seams smooth and your fabric crisp with this fantastic wool pressing mat. Not only is the pressing mat portable for the sewist on the go, but you can even pin your projects to the mat to prevent your fabric from moving. This pressing mat radiates heat back into your fabric so that you only have to press one side! Save yourself precious sewing time with this handy sewing notion.
Available at Amazon.com
Price: $14.99
Moda Bake Shop – Did Someone Say Cake?: A Dozen Quilts from 10 in Layer Cake Squares
Give your layer cakes some love with this collection of layer cake quilt patterns! If you love quilting with precuts, then you'll love these 12 patterns that include beautiful flower blocks and gorgeous modern designs. Forget dreary winter days and look towards spring with these colorful, cheerful quilts.
Author: Lissa Alexander
Available at Amazon.com (Available February 7, 2022)
Price: $25.99
Publisher: Martingale & Co Inc
Paperback, 80 pages
ISBN-13: 978-1683561705