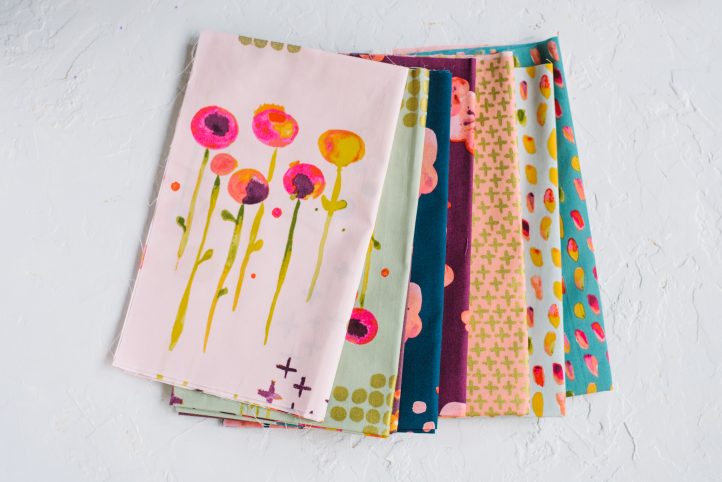 As the cost of living continues to soar and inflation affects everything from groceries to clothing to utilities, this rise in prices trickles down to crafting supplies, notions, and fabric. In fact, if you've experienced sticker shock on your last trip to the fabric store, you aren't alone. With the textile industry seeing a price increase in raw materials, as well as continued delays from the pandemic, prices are incredibly high for everyday fabrics like cotton and linen, let alone more expensive specialty fabrics. If the stress of high fabric costs have left you feeling down, let us lift your spirits with our thrifty sewist's guide to fabric shopping!
This fabric shopping guide is filled with practical and thrifty shopping advice, such as thinking outside the fabric store, where to find the best deals on fabric and even a few tips and tricks when it comes to fabric shopping. Our goal is to help you source fabric for your next sewing or quilting project without spending a fortune, so that you can focus on the joy of the craft and not how much you've spent. Take the fear out of fabric shopping and get inspired for your next project with our handy guide.
Tip 1: Upcycle, Upcycle, Upcycle
Our editors love refashioning and upcycled sewing projects and are passionate about sourcing fabric from thrift stores, garage sales and even antique shops (for more ideas, don't miss our Thrifty Sewist's Guide to Vintage Fabric here). While you may have to dig for good finds, these locations offer rock bottom prices for fabric and you'll be surprised at not only the variety of fabric offered, but how inspiring these shopping trips can be. For example, in this issue of We Like Sewing, designer Quayln Stark shows you how an unfinished quilt top can be transformed into a fun, retro-inspired blouse. We recommend coming with a list of ideas in mind when shopping for upcycled or vintage fabric, so that you can stay on track while you shop.
Tip 2: Think Outside the Fabric Store
Relatedly, if shifting through piles of old fabric isn't really your thing, why not opt for fabric from your local off-price retailer. In her article, "10 Secrets for Finding Incredibly Cheap Fabric," blogger Carrie from Lovely Etc. notes that stores like TJMaxx or HomeGoods are a great places to find yardage for a fraction of fabric store prices. This can especially be seen with home décor fabrics, like shower curtains, sheets and window treatments, where you can purchase large amounts of fabric for more affordable prices than buying by the bolt at fabric stores. The next time you're out shopping, why not pop in and get inspired by what you find in the clearance aisle?
Tip 3: eBay Exploration
A great place to find fabric steals is on eBay, where both individual sellers and smaller fabric shops sell bulk, fabric remnants and everything in between. In her article, "9 Ways to Buy Cheap Fabric for Quilting," Kristen Hubert emphasizes that eBay is a treasure trove for affordable fabric shopping. She walks you through the process of filtering your fabric search and recommends searching for sales ending soon to "see a realistic price," as most sales are done auction-style. If you prefer shopping online, spend some time scrolling through eBay deals to find affordable fabric.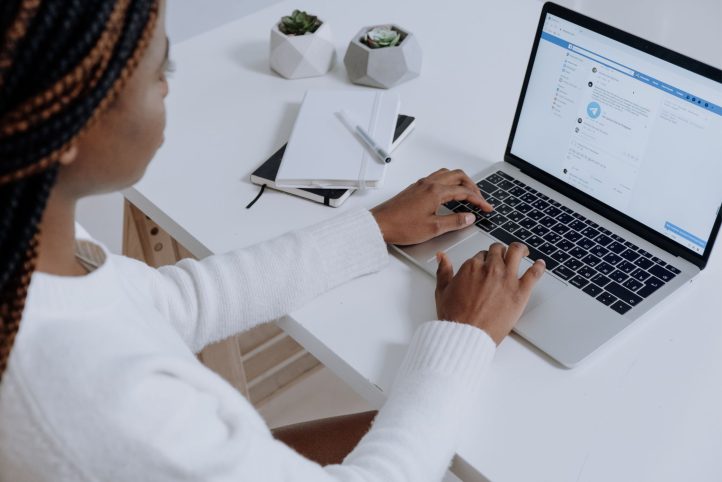 Tip 4: Thank You for Being a (Facebook) Friend
Facebook groups, as well as Facebook Marketplace, are other excellent resources for sewists and quilters who are on the hunt for lower priced fabric. These groups offer both shopping and swapping opportunities, so if you've found your own pile of unused fabric growing out of control, then these groups are a great place to find sewing friends and share tips, tricks, and fabric. Facebook Marketplace or local garage sale pages on Facebook (for example, my local county has their own garage sale page) may require shifting through several posts but is a great way to find cheap deals with local sellers.
Tip 5: Check Out Craft Stores
If you're in the US, you may be able to find more affordable fabric at craft stores, or in fabric sections of big box stores, than at fabric-specific stores. Hobby Lobby, Michaels and even Walmart carry fabric for affordable prices (Walmart even offers a small section of precuts) for sewists on the hunt for a bargain. Keep in mind that with craft stores, the selection of fabric offered is going to be much smaller than a store geared towards selling fabric, but if you're working on smaller projects, they're a great place to start searching.
Tip 6: Don't Discount Online Discount Sellers
With the sale of Fabric.com to Amazon earlier this year, many shoppers were left wondering where they could find affordable fabric online. Although Amazon is an option, you can still support other online fabric retailers that focus on selling discounted fabric at bottom prices. FabricMartFabrics.com is one of the most popular with sewists due to the low prices and wide variety of fabric, as well as their flat shipping rate for US residents. Circling back to our earlier point about thrift stores: Don't forget that Goodwill also has an online store! Like eBay, you can also place bids for online fabric and crafting supply bundles.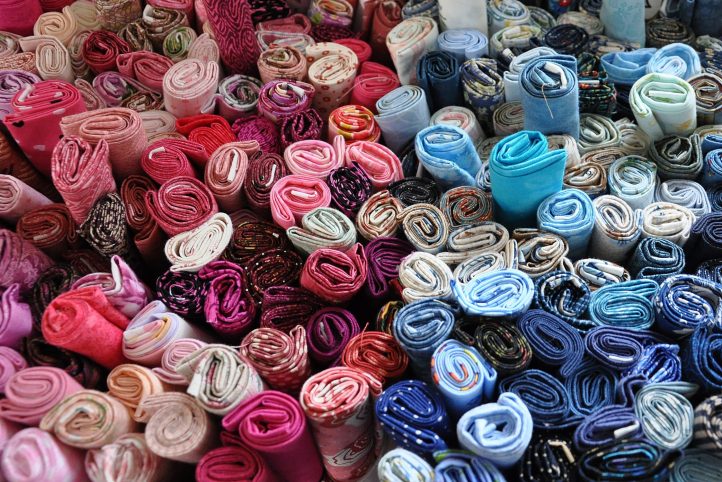 Tip 7: Think Small
If you love working with smaller pieces of fabric, fabric remnants are a fun and thrifty option as well. Available in bundles on eBay, Etsy, or through fabric retailers, these smaller pieces of fabric are perfect for rag rugs, ornaments, or other scrappy projects. Some retailers also offer end of bolts as well, which are typically a yard or less of fabric sold as a whole piece so that stores can make room for new arrivals. These smaller fabric options are great if you're just starting out sewing or enjoy scrap quilting.
We hope you're feeling inspired to seek out new places to shop for fabric! Fabric shopping on a tight budget is possible, and our thrifty sewist's guide to fabric shopping is an excellent jumping off point in your shopping adventures.
Where do you shop for fabric most often? Share your thoughts and ideas in the comments below!