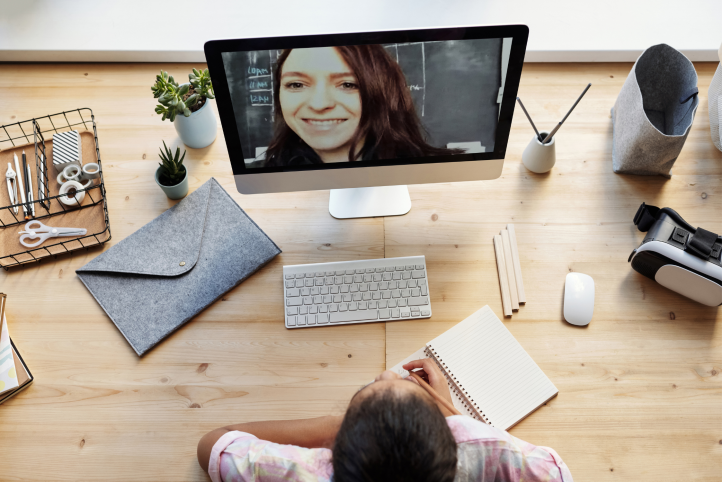 If you're new to sewing or quilting, it can be frustrating following patterns without illustrations or photos as a reference guide. As a visual learner, the more images, videos and diagrams available, the easier the sewing process becomes. That's why Youtube is such a fantastic resource for both sewing inspiration and for learning new techniques. It's also a great way for sewists on a budget to sample different types of fiber art from the comfort of their own home.
Our guide to the sewing side of Youtube will help you see the variety of communities that exist within one location and is geared towards sewists and quilters of all skill levels. From beginner quilting tips to fun historical sewing, we've included some of our favorite fiber art niches, along with excellent content creators who will walk you through the design process. Find the sewing community that's right for you with our comprehensive guide to Youtube.
Before we dive in, we would be remiss to leave out our own Youtube channel. Here's where we'll post uploads of our free sewing classes, so hit the 'Subscribe' button to help our channel grow.
Beginner Sewing Tips and Projects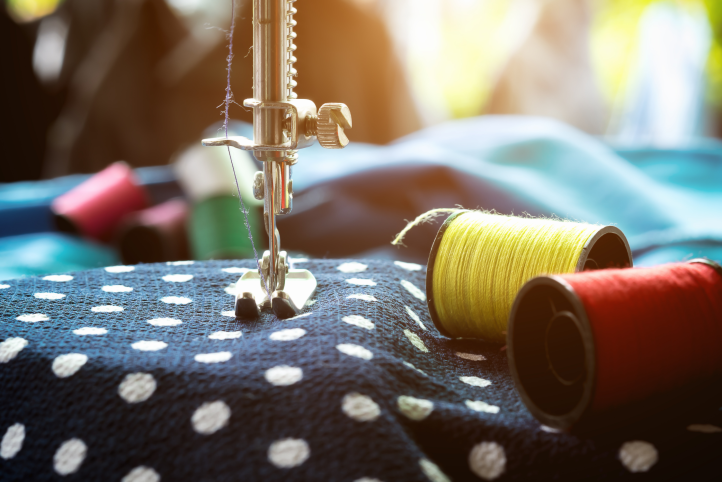 All sewists need to start somewhere and if taking an in-person class feels a little overwhelming, then you can dip your toe into the world of sewing by checking out beginner tips and tricks on Youtube. There are a ton of sewing channels that feature basic sewing tutorials and easy projects, so we've decided to include a few of our faves below.
AllFreeSewing Studio – We can't resist not including our sister site AllFreeSewing in this list. Complete with tutorials such as how to use a seam ripper and learning the different parts of a sewing machine, the AllFreeSewing Youtube channel also contains beginner friendly projects for new sewists.
coolirpa – April's sewing channel contains so many fun projects, such as cosplay walk-throughs and refashioning challenges, but her beginner sewing tips videos are a great asset for new sewists.
Professor Pincushion – This Youtube channel is a gold mine for new sewists and features both beginner projects, such as how to sew elbow patches, to tips and tricks for troubleshooting machine issues. Plus, their fabric guide videos are a must for sewing newbies!
Easy to Intermediate Sewing
This category of Youtube is for sewists who have some experience under their belt but want to expand their skillset. Here you'll find ideas for customizing the fit of your projects to working with more specialty fabrics. If you've been yearning to improve your sewing skills, be sure to check out these channels.
Vintage on Tap – Bianca not only creates beautiful, vintage-inspired garments, but also has a ton of educational videos on adjusting patterns, choosing fabrics, and working with vintage patterns. This channel is a vintage lover's dream!
Tilly and the Buttons – This channel is a perfect stepping stone for beginner sewists and features video tutorials for customizing your sewing projects, as well as working on more challenging garments like lingerie and overalls.
withwendy – While this channel also features lifestyle videos, its primary focus is intermediate sewing projects that will challenge your sewing skills. Here, you'll find tips for sewing maternity clothes, flipping thrifted finds, and DIY-ing designer looks.
Beginner Quilting Tutorials and Tips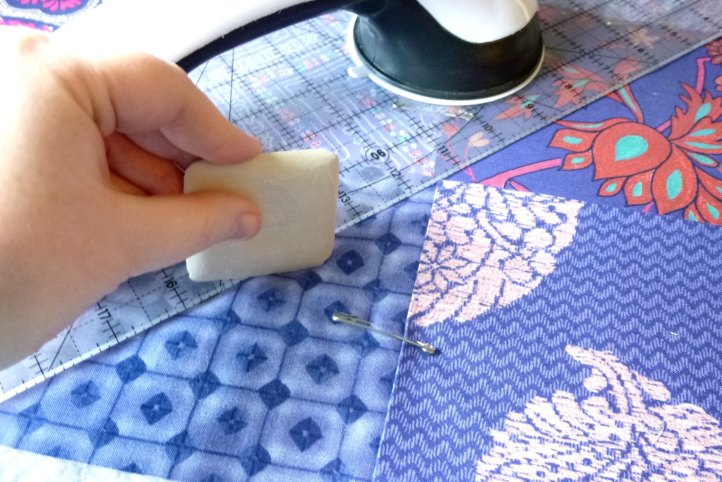 If you've always wanted to give quilting a try but aren't sure where to start, then let the quilting Youtube community be your guide. These quilting channels cover all the basics beginner quilters need to know, such as how to make half-square triangles, as well as easy block patterns to try.
FaveQuilts – Highlighting another of our sister sites, FaveQuilts features beginner quilting videos such as how to use a walking foot and how to square up a quilt block. Plus, don't miss their BOM quilt block videos!
Sew Very Easy – While this channel also features sewing tutorials, the quilting content is perfect for beginner quilters. Watch to learn how to machine bind your quilt and pressing tips to keep your projects looking pristine.
SuzyQuilts – If you're looking for a channel to help bridge the gap between beginner quilting to more advanced projects, then we recommend checking out SuzyQuilts! Not only does this channel feature beautiful modern quilt patterns but Suzy's Quilting 101 series is full of handy beginner quilting tips.
Easy to Intermediate Quilting
You've mastered the basics of quilting and are ready to improve your skills and design some beautiful quilts in the process. In this category of quilting tutorials, you'll find several Youtube videos from companies that specialize in quilting fabric and notions, as well as individual content creators. These videos will focus more on quilt alongs for specific patterns and are excellent sources of inspiration for your next quilting project.
Missouri Star – Known for their wide array of quilting and sewing notions, Missouri Star Quilt Co.'s Youtube channel contains enough quilting tutorials (including quilts, bags, and table runners) to keep you busy all year!
Quilt Videos – From Quilting Daily TV, on this Youtube channel, you'll find tons of block of the month tutorials, along with other fabulous content. BOMs are a great way to play with the beginner skills you've already learned, so we recommend checking out this channel.
Fat Quarter Shop – Fat Quarter Shop's Youtube channel contains all sorts of quilting videos and tips, but we love their quilt-as-you-go tutorials, as well as their precut focused videos.
Free Motion Quilting
In addition to the above quilting communities, if you're interested in learning free motion quilting, you'll find several Youtube channels that walk you through the free motion process. Free motion quilting is a style of quilting used to create intricate designs on top of your finished quilt and can be made with home sewing machines and longarm quilting machines. Here are a few channels that walk you through the free motion process, as well as popular design tutorials.
Natalia Bonner – If you're searching for a variety of free motion options for finishing your quilt top, don't miss Natalia's channel. From feathers to scallops to flowers, you'll find plenty of free motion tutorials to choose from.
Leah Day – Working on a longarm quilting machine? Then you've got to check out Leah's Youtube channel. This channel not only features design tutorials but also beginner tips for using a longarm machine.
Midnight Quilt Show – While this channel is mainly focused on piecing together beautifully vibrant quilt patterns, you'll also find beginner free motion tips such as how to use stencils.
Cross-Stitch Tutorials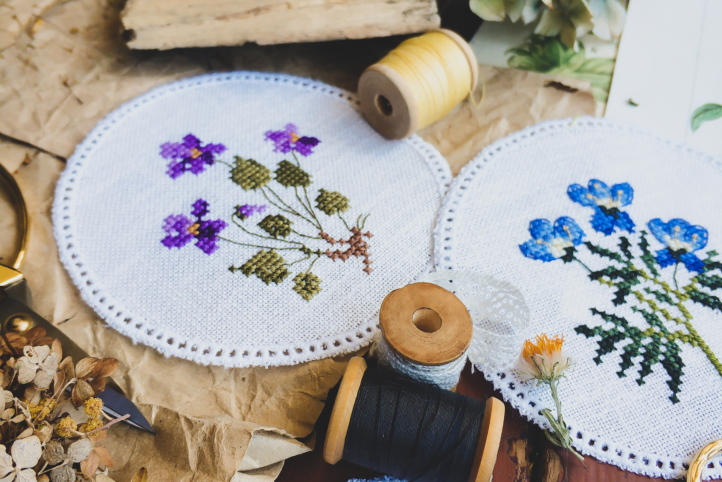 Nicknamed "Flosstube", this Youtube community encompasses embroidery, quilting and cross-stitch, just to name a few types of fiber art. Cross-stitch has recently seen a surge in popularity during the pandemic, so if you've been wanting to learn the ins and outs of starting your first project, you'll find a myriad of helpful beginner videos on Youtube.
Caterpillar Cross Stitch – This cross-stitch channel is perfect for beginners and covers a wide array of tips, tricks and tutorials, including stitching on darker fabric and how to backstitch.
The Giddy Stitcher – While this channel features other forms of fiber art like crochet, there's a treasure trove of cross-stitching content to be viewed. Some fun cross-stitch videos on this channel include how to design your own cross-stitch patterns and tips for cross-stitching faster.
Peacock & Fig – Featuring both embroidery and cross-stitch tutorials, this Youtube channel includes tips and techniques for all levels of cross-stitching, so no matter your skillset, you'll find ways to improve your stitching.
Hand Embroidery Tips and Tricks
Also a part of the "Flosstube" community, you'll find numerous channels dedicated to both beginner tutorials and advanced projects for embroidery fans. As someone who once struggled to figure out how embroidery hoops even work, I can assure you that no matter how new you are to embroidery, you'll find a tutorial to help you improve your skills.
Lia Griffith – Lia's channel features so many different crafting videos, but we recommend checking out her playlist of beginner embroidery tutorials. Here you'll learn beginner stitches and easy embroidery projects, making it a must-watch for embroidery newbies.
Let's Explore – This Youtube channel features videos on making specific images using embroidery, like Christmas trees and flowers, as well as beginner stitch tutorials.
DIY Stitching – Full of handy beginner embroidery videos, this channel contains videos on how to embroider your clothing, adding beading to your embroidery and how to smock. If you feel totally clueless about starting your first embroidery project, this channel will walk you through everything you need to know.
How to Sew Historical Clothing
One of my guilty pleasures is spending the weekend watching historical clothing videos. If you love learning about techniques used in historical sewing or want to make some vintage-inspired garments of your own, this community is the place for you.
Angela Clayton – From fantasy-inspired garments to sewing 1950s patterns, you'll leave Angela's channel feeling inspired to tackle your own historical sewing project. One of my favorite videos: her tutorial on beetlewing embroidery!
Karolina Zebrowska – While this channel features everything from fashion history to funny commentary videos, you'll also find historical costume videos such as how to sew an Edwardian golf suit or making 17th century winter outfits.
Bernadette Banner – The most popular channel in this category, Bernadette makes fashion history and historical clothing tutorials, with a focus on Victorian and Edwardian clothing. On this channel, you'll also find videos on specific historical sewing elements, such as making a Victorian sewing machine work.
We hope you've enjoyed this brief dip into some of the sewing and quilting communities available on Youtube. These communities offer education, entertainment and inspiration for sewists worldwide who are searching for ways to engage in the world of textile and fiber arts. What communities do you belong to? Who are some of your favorite sewing and quilting content creators? Let us know below in the comments!