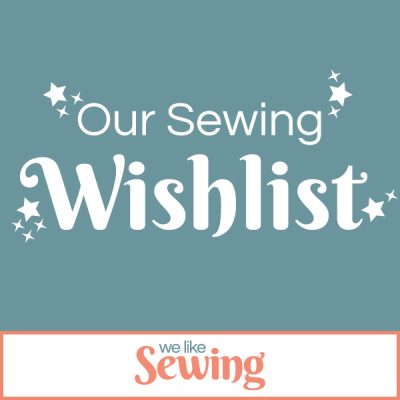 Retro Clean Cleaning Solution (1 lb.)
Whether you collect antique quilts and clothing or just love hunting for vintage fabric, Retro Clean is a gentle way to clean pre-loved items. Designed to be eco-safe, this cleaning solution helps remove yellow or brown age stains, as well as stains due to water and smoke damage. Turn a thrifty find into vibrant and clean fabric with this helpful cleaning tool.
Available at RetroClean.com
Price: $15.00
Half Yard™ Winter Collection: Debbie's top 40 Half Yard projects for winter sewing
If you love working ahead of the holidays, then you don't want to miss Debbie Shore's new collection of winter sewing patterns. Filled with fun Christmas ideas like advent calendars, slippers, and wreaths, the projects in this book only use a half yard of fabric. Take the stress out of holiday sewing by starting these patterns ASAP!
Author: Debbie Shore
Available at Amazon.com (September 13, 2022)
Price: $19.95
Publisher: Search Press
Paperback, 176 pages
ISBN-13: 978-1782219293
Tailor's / Quilting Clapper
Tailor's clappers or quilting clappers are perfect for creating flat and crisp seams while you sew and quilt and we love the design of the clappers from Laureensquiltsnmore on Etsy. Complete with beautiful designs, these quilting clappers are used alongside your iron to create flawlessly smooth seams. Be sure to check out the other quilting tools from this Etsy shop as well.
Available at Etsy.com (Shop: Laureensquiltsnmore)
Price: $18.00 and up
Fresh Start Quilts: 11 Scrappy Quilts and 3 Mini Pillows
Traditional quilt patterns and modern color combos combine in this collection of scrappy quilt patterns. The design team from Country Threads is sharing some of their favorite classic quilt designs, reimagined in bright, cheery colors that are perfect for summer. Bust out your prettiest fabric scraps for this fun and playful quilt collection.
Author: Mary Etherington & Connie Tesene
Available at Amazon.com (September 7, 2022)
Price: $26.99
Publisher: Martingale
Paperback, 80 pages
ISBN-13: 978-1683562085