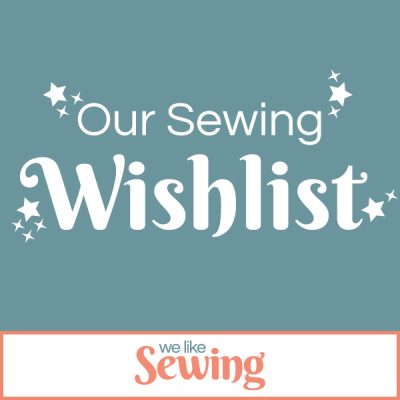 Missouri Star Quilt Storage Bag – Queen
Keep your quilts protected with these quilt storage bags from Missouri Star Quilt Co.! Whether you're transporting your newest quilt to a show or traveling, this storage bag will keep your quilt safe while you're on the go. This bag features a transparent panel for viewing, a no-snag 2-way zip, and is made of breathable non-woven fabric.
Available at MissouriQuiltCo.com
Price: $12.95
The Sewing Guide to Cancer (or Other Very Annoying Long Term Illnesses): Useful Craft Projects for Patients and Caregivers
This unique sewing guide was designed with friends and family members of cancer patients in mind and features thoughtful and useful gifts that you can sew at home. From weighted blankets to hug pillows, this collection of sewing projects includes practical gifts that the recipient will absolutely adore. Plus, all profits from this book go to the American Cancer Society!
Editor: Heather Grant
Available at Amazon.com (August 2, 2022)
Price: $30.00
Publisher: Lucky Spool
Hardcover, 128 pages
ISBN-13: 978-1940655345
Annie's Silicone Iron Rest
Save your sewing table from scorches! This handy silicone iron rest from Annie's helps your unplugged iron cool off quickly and folds up for easy storage. Available in 2 fun colors, this iron rest is a small and affordable sewing tool that you need in your sewing room.
Available at AnniesCatalog.com
Price: $4.99
Scrap-Basket Knockouts: 12 Imaginative Quilts from Strips and Squares
Make the most out of your fabric scraps with this quilt collection from Kim Brackett. Featuring 12 scrap-friendly patterns, this quilt book uses scrappy strips and squares to create some jaw-droppingly pretty designs. The quilt patterns in this book range from simple strip quilts to more complex designs, so there's something for every quilting level.
Author: Kim Brackett
Available at Amazon.com (July 7, 2022)
Price: $26.99
Publisher: Martingale
Paperback, 80 pages
ISBN-13: 978-1683561972