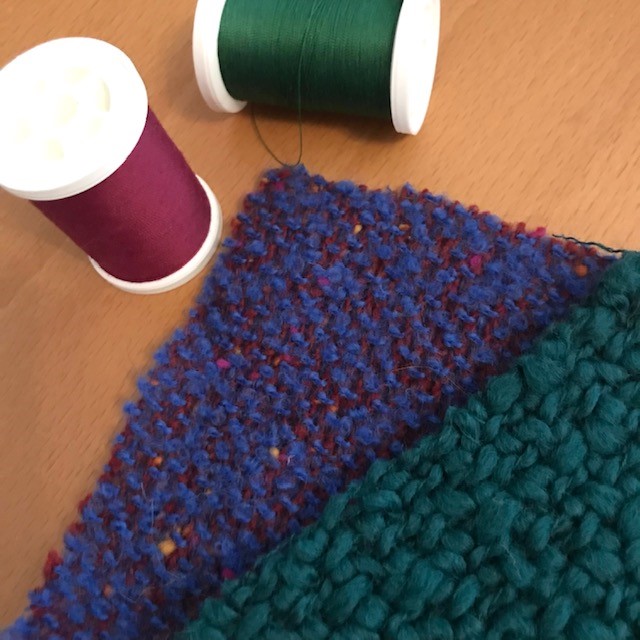 Wool is one of the most popular (and oldest) types of fabric. It is widely-used for clothing and home decor due to its warmth, strength, and versatility for sewing. This natural material can be made with the fibers shorn from many kinds of animals, including sheep, goats, and alpacas. It comes in a variety of patterns, thicknesses, and textures, making wool a wonderful fabric choice. Here are some essential tips for working with wool, from preparation and supplies to sewing and care.
All About Wool
As mentioned above, natural wool fabric is made from the fleece of animals. It is sheared off, cleaned, brushed and carded, spun, and then woven or knitted into cloth. Wool cloth is known for being warm and strong (making it perfect for winter garments and outerwear), but thickness can vary among wool materials. Some are very thick and chunky knits (like boucle), and others are lightweight (like crepe). High-grade, thin fabric made from fine wool is often known as "delaine."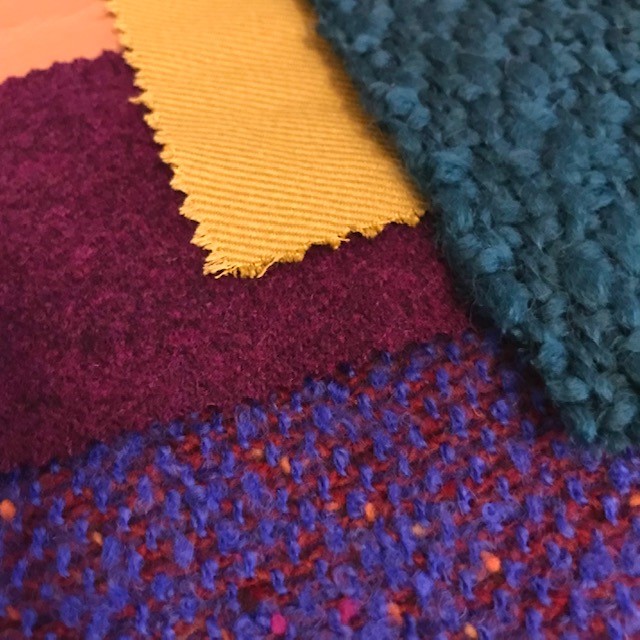 Wool fabrics are sometimes irritating to skin, but they aren't all itchy. Softer versions like merino, cashmere, and blends still provide the strength and warmth of thicker wools. Ask for sample swatches of fabric before ordering large amounts if you are sensitive to wool. Adding a lining to a wool garment can also help this issue (while also covering up visible inside seams!).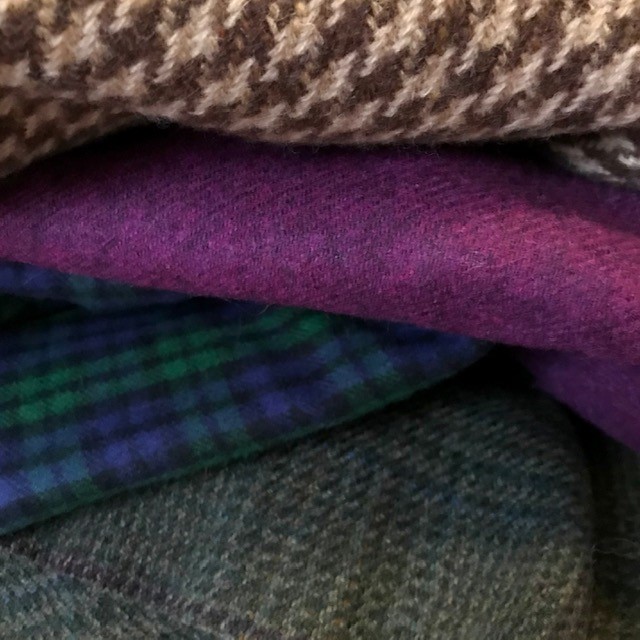 Recommended Tools and Supplies for Sewing Wool
A few sewing tools are extra-useful for working with wool fabric:
Silk Thread: This is the most popular choice for rough wool fabric due to its smoothness. This allows the thread to easily pass between the fibers of the wool without breaking. Polyester all-purpose thread can also be used if silk isn't available.
Clothing Iron: An iron can help with the process of cutting and sewing wool. A low heat setting is recommended, and always follow the iron's instructions.
Pressing Cloth: Use a pressing cloth to prevent damage to the fabric when ironing.
Fabric Scissors: Quality fabric scissors will properly cut wool fabrics.
Hand-Sewing Needles: Standard sharp needles work well on thick wool fabric. Rounded-point needles are also often used as they will slide through the wool fibers easily.

Preparing Wool Fabric for Sewing
Before you cut out and sew pattern pieces from wool fabric, there are a few things to consider. The material should be clean and clear of hair, lint, and other debris, which can easily stick to this kind of material. Pre-shrinking your wool fabric can help prevent thread breakage and shrinkage later on when the garment is washed or dry cleaned. This can be done by drying the (uncut) fabric for a few minutes in a clothes dryer with a damp towel added, or by steaming it with an iron. If you aren't sure how a certain fabric will respond, it's recommended to make a test swatch. Skip this step if the fabric is heavily embellished or delicate.
Machine-Sewing Wool
The most common way to create garments and home furnishings with wool fabric is by using a sewing machine. This will connect your material quickly and securely. Since wool is often used for outerwear, the pieces can be pretty heavyweight and large in size. Some bulky wool fabrics can be tough to sew on the machine, so take your time and create practice swatches to test the settings.
Stitch length is an important factor in sewing wool fabric. Adjust this slightly (making the stitches longer than standard) to prevent gathering and broken threads. Medium-sized needles with a universal tip will work on most wool fabrics. Ball-point needles can be used for machine-sewing chunkier wools that might be easily snagged. Use a smooth thread (like silk or all-purpose polyester) that isn't too thin or it can break.
Finishing Wool Fabric Garments
Pressing open the seams after sewing allows wool fabric to lay properly. If the wool is very thick, it might be necessary to trim down the fabric of the inside seams. This reduces the bulk and can help the fabric lay flat (and is sometimes only done on one side of the seam). "Grade" wool fabric carefully and slowly, always leaving enough fabric remaining so that it won't cause the seams to come loose.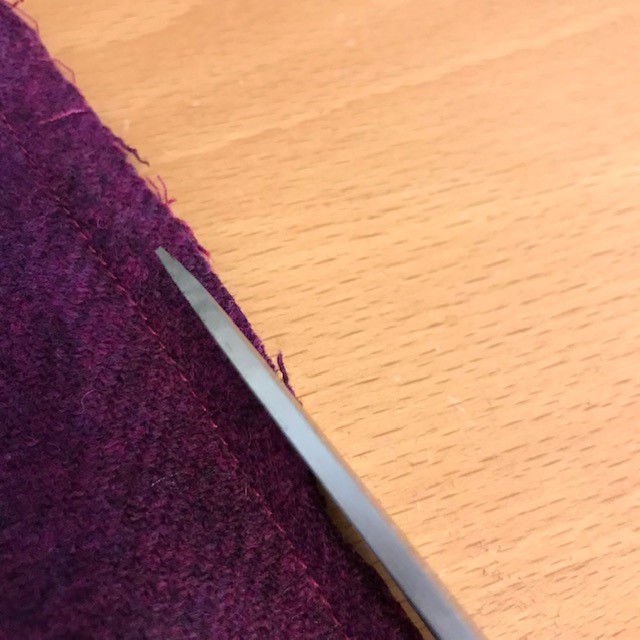 Hand-Sewing Wool
Wool material can also be sewn by hand. This can be done for smaller-scale projects, if a machine isn't available, or if you want a more rustic look. Silk thread is still typically the best option for hand-sewing wool, but polyester all-purpose thread can also work. If you want visible threads to contrast with the wool fabric, choose an embroidery floss. The thickness of the thread to use for hand-sewing depends on the particular cloth, but medium-weight will work in most cases. As for needles, use a new, sharp one when hand-sewing thick wool. If the needle is snagging or the thread is breaking, choose a ball-point needle instead.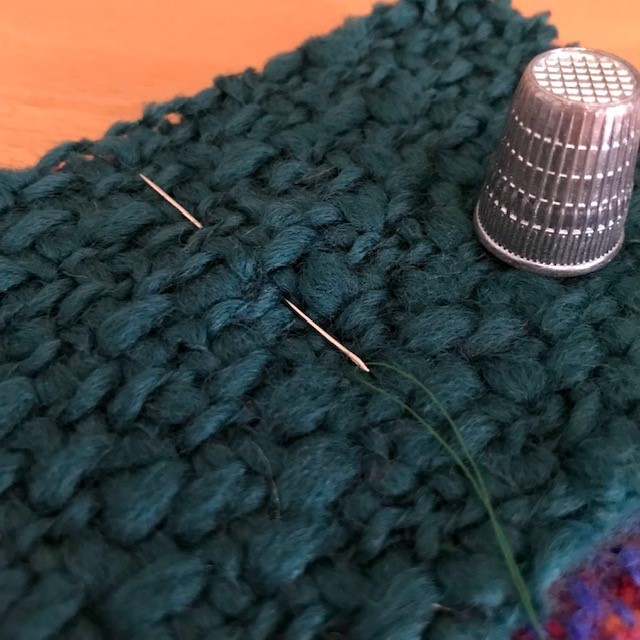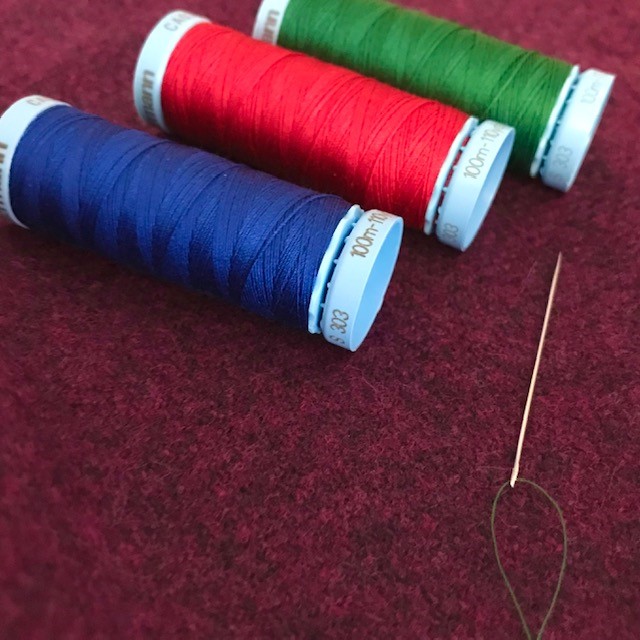 Wool Item Care
Most wool fabric items should be either hand-washed or dry cleaned. Wool can shrink with added heat, so don't put it in the dryer to prevent this from happening. Using a gentle fabric detergent will prolong the look and texture of your wool fabrics. Also, be sure to use a pressing cloth when ironing wool to reduce shrinkage and damage to the material.
Remember these tips for success in your next project using wool fabric!